PROGRAM
[Download your Certificate from the Participant's File]

NOTICE ! ALL TIMES ARE IN GMT+2 (Warsaw, Poland)
Use the timezone converter to easily convert to your time
GO TO CONVERTER
Young Investigator Council of IFSI
Leigh Nattkemper, USA
Radomir Reszke, Poland
Developing druggable in-vitro models to combat itch in atopic dermatitis
Hendrik Miessner, Ewan St. John Smith, Judith Seidel
D1R in the lateral shell of nucleus accumbens encodes the driving force for itch-evoked scratching behavior
Tongyu Liang, Hua Zhou, Yangang Sun
Neuroimmune mediators of pruritus in scalp psoriatic itch: an immunofluorescent analysis
Leigh Nattkemper, Zoe Lipman, Giuseppe Ingrasci, Enrique Loayza, Ahmed Hawash, Juan Carlos Garces, Gil Yosipovitch
The delta opioid receptor bidirectionally modulates itch
Kelly Smith, Eileen Nguyen, Sarah Ross
Cutaneous transcriptomics identifies fibroproliferative and neurovascular gene dysregulation in prurigo nodularis compared to psoriasis
Zachary A. Bordeaux, Nishadh Sutaria, Martin Prince Alphonse, Varsha Parthasarathy, Junwen Deng, Youkyung S. Roh, Justin Choi, Thomas Pritchard, Shawn G. Kwatra
Chronic pruritus represents a major burden in hepatic disorders
Vanessa Karlen, Miriam M. Düll, Marcel Vetter, Peter Dietrich, Jörg P. Kupfer, Markus F. Neurath, Andreas E. Kremer
Peripheral signaling pathways of nonhistaminergic itch in humans
Andrea Fiebig, Victoria Leibl, Barbara Namer
p-Cresyl sulfate, a gut microbiota-derived metabolite, is associated with itch in psoriasis.
Mariusz Sikora
Alloknesis and hyperknesis differentiate chronic pruritus entities
Manuel Pereira, Henning Wiegmann, Lina Renkhold, Bettina Pfleiderer, Claudia Zeidler, Martin Schmelz, Konstantin Agelopoulos, Sonja Ständer
Experiencing itch via the rubber hand illusion
Antoinette van Laarhoven, Judy Veldhuijzen, Chris Dijkerman
IFSI Special Interest Groups (SIGs)
2nd Global Day
Welcome
Sonja Ständer, Germany
Toshiya Ebata, Japan
SIG Itch Terminology, Guidelines and Assessment
What are good and weak instruments in itch assessment?
Christian Apfelbacher, Germany
ItchyQol – what is new?
Claudia Zeidler, Germany
Scratch assessment
Brian Kim, USA
SIG Itch in Systemic diseases
Pruritus in chronic kidney disease: What is new?
Thomas Mettang, Germany
Clinically meaningful itch change in chronic kidney disease associated pruritus
Sonja Ständer, Germany
Relationship between sensitive skin and environmental factors
Laurent Misery, France
SIG Psychological factors in itch
Experts' opinions about psychological assessment, treatments and referral of patients with chronic itch
Andrea M. Evers, Netherland
Elke Weisshaar, President IFSI
Jacek Szepietowski, local organizer
Q&A: The lectures sponsored by
Prurigo Nodularis - Decoding A Debilitating Disease
Speaker:
Dr. Shawn Kwatra, Johns Hopkins University School of Medicine, USA

IL-31, The Critical Cytokine for Neuro-Immune Crosstakl in the Skin
Speaker:
Professor Martin Metz, Deputy head of the Dept. of Dermatology, Charité - Universitätsmedizin Berlin, Germany

Nemolizumab - The Investigational Product in Phase 3 for Prurigo Nodularis
Speaker:
Professor Sonja Ständer, Department of Dermatology, University Hospital Münster, Germany
Q&A: The lecture sponsored by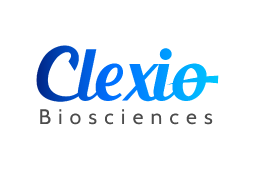 CLE-400: A Novel Potential Topical Treatment for Chronic Neuropathic itch
Speaker:
Dr. Yael Rosen, Clexio Biosciences, Israel
Q&A: The lecture sponsored by
The engineering fabric utilizes the regulatory functions of sweating: Comfiknit
Speaker:
Andrea Chan, PhD, Chief Researcher of Wealthy Step International Limited
Welcome and opening
Elke Weisshaar, President IFSI
Jacek Szepietowski, local organizer
Bernhard Lecture
What I have learned from three decades of being a student of itch
Alan Fleischer, USA
Kuraishi Lecture
Pursuit of itch from an environmental perspective
Hiroyuki Murota, Japan
Animal models of itch: descending modulation
Earl Carstens, USA
Representation of itch perception in the primary somatosensory cortex
Yan-Gang Sun, China
Skin inflammation and itch, update 2021
Xinzhong Dong, USA
Opioid receptors and itch, update 2021
Sarah Ross, USA
Endogenous pruritogens and potentiators of chronic itch.
Mark Hoon, USA
Skin microbiome and itch
Hei Sung Kim, South Korea
3D Skin Imaging in Itch
Hong Liang Tey, Singapore
S1PR3 plays a key role in S1P-evoked itch
Diana Bautista, USA
New treatment for itch, update 2021
Gil Yosipovitch, USA
Prurigo update 2021
Sonja Ständer, Germany
Discussion
Elke Weisshaar, Germany
Jacek Szepietowski, Poland
Future perspectives in experimental itch research
Brian Kim, USA
Future perspectives in clinical itch research
Adam Reich, Poland
Final remarks
Elke Weisshaar, Jacek Szepietowski