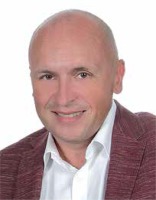 Our journal, Videosurgery and Other Miniinvasive Techniques, is growing faster and faster. More and more papers from around the world are being submitted. For this reason, we applied to Medline for registration of Videosurgery and Other Miniinvasive Techniques, so that every paper we accept to our journal will be immediately recorded in the PubMed database. We believe that soon we will be able to boast of such an opportunity.
That's why we encourage you to submit to Videosurgery and Other Miniinvasive Techniques any of your research papers. They will be reviewed by professionals, so we can help you improve them if necessary. We also constantly try to make the editing process more and more efficient.
And this year is a special year for Polish surgery. In Krakow, on August 11–15, the 48th World Congress of Surgery will take place. I believe that we will meet many of you there. Also, remembering the young surgeons, we cordially invite you to participate in another meeting, which we became the patron of. We are preparing special surgical workshops covering many practical aspects of laparoscopic surgery – on November 21–22 in Turzno nearby Torun.
And in this issue, as usual, I encourage you to read some very interesting articles on the broadly considered issues of minimally invasive surgery. Due to the greater submission of papers, there are as many as 28. General surgery, as usual, is a dominant area and the GISTs treated with minimally invasive methods are the dominant topic.
I cordially invite you to read them.
NCU Prof. Jacek Szeliga
Editor in Chief